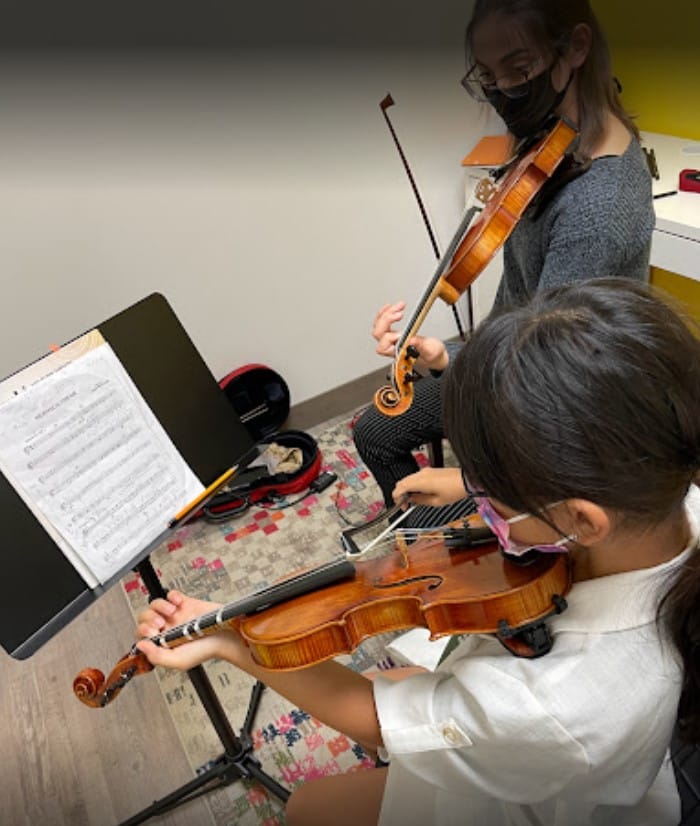 Guide To Performing Arts High Schools in Houston
Whether you are getting ready to buy your first piano or acquire your second or third instrument, the choices can be overwhelming. Should you buy used or new? Should you consider digital options, or stick with acoustic instruments? Do you need to visit a showroom or use Facebook Marketplace?
We hope this guide will make your life easier. And of course, if you are interested in piano lessons in Houston for yourself or your child, please get in touch! We also offer piano lessons in Katy and piano lessons in Pearland at our other studio locations.
Where To Buy a New or Used Piano In Houston
Hardy Piano Warehouse
517 Yorkshire St, Houston, TX 77022
(713) 694-9959
Hardy Piano Warehouse has been in operation for nearly a century, and they are a great no-frills option for buying a trustworthy used piano in Houston. Their main business involves tuning, restorations, and repair, so most of the pianos in their warehouse are fixed and priced by their in-house staff. They can also deliver and tune your instrument once purchased.
Houston Piano Company
1600W 13th St, Houston, TX 77008
(832) 521-8712
Houston Piano Company, one of Houston's more respected stores, has a large inventory of used and new pianos. If you are looking for a brand new instrument, you can try a Schimmel, Ritmüller, Perzina or Brodman branded piano. They are not a licensed new Yamaha or Steinway dealer. However, if you would like a restored or pre-owned piano, you can also shop for Yamahas, Baldwins, Steinways, and even more. You'll be able to test any instrument you wish to purchase, and they do have financing options. For digital pianos, they exclusively sell Roland.
Roberts Pianos
6202 Airport Blvd, Houston, TX 77048
(832) 930-0469
Roberts Pianos has a significant selection of restored pianos at their warehouse in Houston. You can book a time to visit their showroom, and they sell pianos that they have rebuilt, restored, and/or tuned themselves. You'll see anything from Mason & Hamlin instruments to Kawai, Yamaha, and Steinway, and the pricing is modest compared to new piano prices. They can also provide instrument repair services.
Steinway Piano Gallery
2001 W Gray St, Houston, TX 77019
(713) 520-1853
A city the size of Houston has its own Steinway gallery, of course, and if you are in the market for a new Steinway, you're in for a wonderful visit at their showroom. You'll be able to try out Model S pianos, Model M pianos, concert grands, and uprights, and their knowledgeable sales associates will help you appreciate the craftsmanship that goes into a Steinway piano. They also have a number of certified pre owned Steinways. New Steinway pianos are expensive, but they often hold their value or even appreciate. They are generation instruments.
Should You Shop on Facebook Marketplace?
Yes, if you are looking for a piano on a tight budget, you should certainly look on Facebook Marketplace. You can find pianos for free (or close to it) - these are usually free because the owners have to offload them in a timely manner for a move or downsizing project. You will need to pay to move the piano, and you may need to invest $150-$500 in tuning and minor repairs, but the value is good. Just make sure that you or someone who can play will be able to try the piano out before you buy it!
What About Craigslist?
You can find good deals on Craigslist, but the website is increasingly getting spammed by piano dealerships listing instruments at retail price. That's not what Craigslist is for, so be ready to weed through many results.
You'll be able to find very cheap pianos (if you don't care about brand), and you can also get respected brands like Baldwin or Yamaha for as little as $2,000.
Should You Consider a Digital Piano?
Casio, Yamaha, and Kawai all have digital hybrid instruments now - these combine acoustic piano action and real hammer with digital sound production. They allow you to control space and volume better than an acoustic instrument, and they cost less than $20K brand new. However, they don't hold or accrue more value over time. They are an excellent option for urban pianists or those who want to record or play with headphones.
But if you want a stunning piece of furniture and an instrument that can be used as an heirloom, a nice acoustic piano is probably your best bet.
Contact Cixi Music Studio for Lessons
In addition to piano lessons, we teach violin lessons Houston, singing lessons Houston, singing lessons Katy, and more.