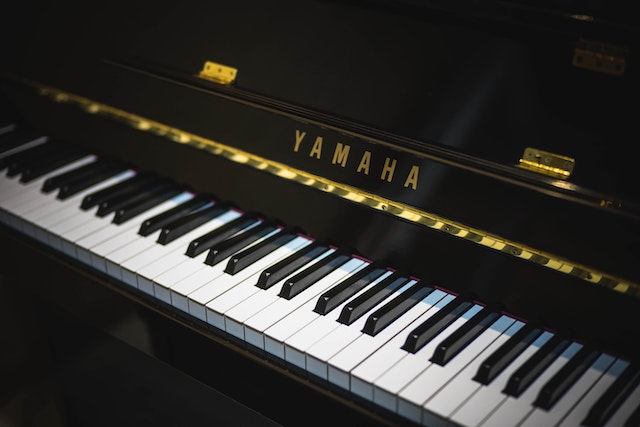 Piano Stores in Houston - Both New and Used
If you have a rising high schooler in your family with a passion for music, the written word, or visual arts, a performing arts high school might not be a bad idea. Your child will have more exposure to rigorous music theory training, private lesson instruction, and perhaps most importantly, they will play and rehearse in ensembles with talented peers.
If you would like help preparing your child for auditions, a career in music, or simply life as a skilled amateur musician, contact Cixi Music Studio at your earliest convenience. We can enroll your child in classes or private lessons on one or more of the following:
We also have locations in Pearland and Katy, TX.
Kinder High School of the Performing and Visual Arts (HSPVA) in Houston
Known as Beyonce Knowles' high school, HSPVA is a high school in the Houston Independent School District (HISD) with fewer than 1,000 students in grades 9-12. According to their website, students spend three hours each day studying arts-related subject matter, with the rest of the time taken by other academic classes. The program is similar to a college major in this regard.
Is HSPVA a Private School?
As mentioned above, HSPVA is a public school in the Houston Independent School District. Students near the school are not automatically admitted to the school though - Northside High School is the downtown area's go-to high school. HSPVA is a magnet school.
Is It Hard To Get Into HSPVA?
The admission rate for HSPVA is typically around 17% according to Thesis Magazine, so yes, it is one of the region's more competitive high schools. Students from HISD middle schools are one of the primary pipelines for the high school, but students from a number of local private middle schools also apply to HSPVA.
How Do You Audition For HSPVA?
Firstly, visit the admissions page for information about auditioning for HSPVA. Each discipline has its own requirements, and you will need to follow the directions. You will need to create an Acceptd account - many colleges and universities use this platform for admissions.
Also, you will need to verify that the school is accepting students in your child's particular discipline. For instance, in the 2022-2023 school year, the school's website specified that only basses and baritones were being admitted into the vocal program. This is because they were already full in the other voice types.
Is a Performing Arts High School Worth It?
If your child loves music, acting, or another art form, and if they have demonstrated an aptitude for that art form, a performing arts high school like HSPVA might be worth your while. Your child will have dedicated and structured time each day learning the arts, they will be able to participate in ensembles, and they will be surrounded by talented, motivated peers. The latter element might be the most important part - motivated students need to be surrounded by other motivated students to reach their potential.
That said, a magnet school does not give your child an "inside track" for conservatory auditions or a career. The school may go to great lengths to prepare students for auditions, but ultimately, students will need to perform at a high level on their own in auditions. Furthermore, many non-arts high schools also offer AP courses in music theory and such - the additional theory training in high school may help a first-year college student test into more advanced theory courses, but the value of starting your freshman year with 200-level courses is debatable.
In short, it's up to you to determine if a performing arts high school is a good option for your family. Certainly take the time to tour the school, attend some performances, and ask the school leadership about the various programs they offer.
If you would like more information about music lessons in Houston, piano lessons in Katy, music lessons in Pearland, or something else, please get in touch., and more.